Staying in the Tarn
Discover our heritage
10 minutes from the hotel
We welcome groups and buses
Staying in the Tarn
Discover
our heritage

The center and historical part of the city is just minutes away from the hotel
Visit the Episcopal City of Albi directly from Le Rialto
Albi is known as the "Red City", where you can spend your time strolling from one street to the next among the half-timbered homes and mansions that lined each neighborhood.
The best tourist spots are located in the medieval Castelviel district, around the narrow streets of the Castelnau, along the banks of the Tarn at the Musée Toulouse-Lautrec, and within the stunning Cathedral Basilica of Saint Cecilia. Le Rialto welcomes groups and buses.
This museum retraces the adventures of the city's famous explorer, Jean-François de Galaup de Lapérouse. Located on Square Botany Bay, the museum has one of the most impressive panoramic views of the city, including the Cathedral, Pont-Vieux, and Berbie Palace.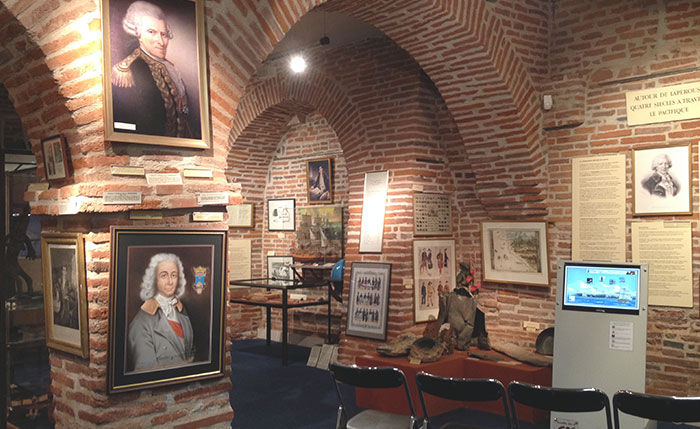 The Cathedral Basilica of Saint Cecilia is the hottest tourist spot in the city. It has been listed as a UNESCO World Heritage Site and is an absolute must-see during your trip to our area.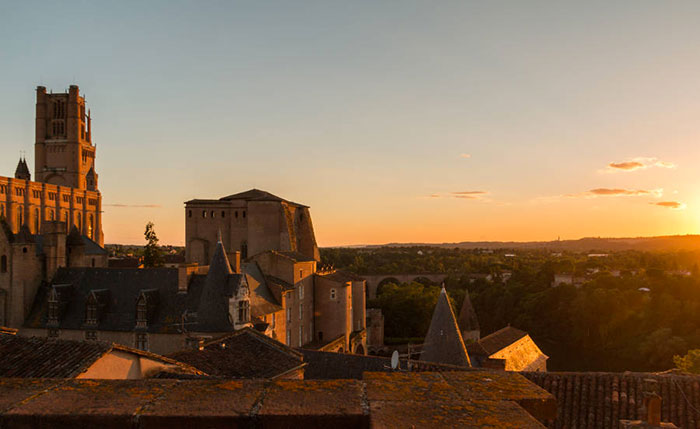 Listed as a world heritage site
Pottery
Les Poteries d'Albi, is one of the last remaining family-owned potteries in France. A small detour is worth the time as the pieces are all magnificent, and all made by hand. It's a great place to pick up a local souvenir of your trip to Albi.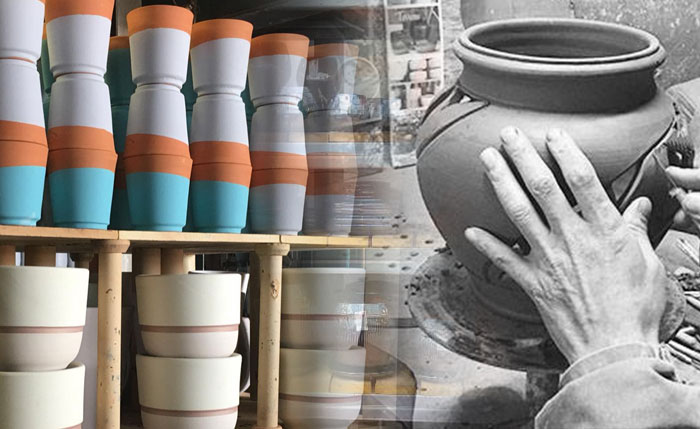 On the Tarn
Boat Tour
L'Hirondelle and Les Copains d'Abord provide boats tours on the Tarn that give passengers wonderful views of the city during the relaxing trips.
Ambialet Chapel
Ambialet
To reach the best view of the surrounding countryside, you'll need to climb the trail to the Ambialet Chapel. It will take your breath away—especially at sunrise.
For a less athletic approach, you can also reach it by car.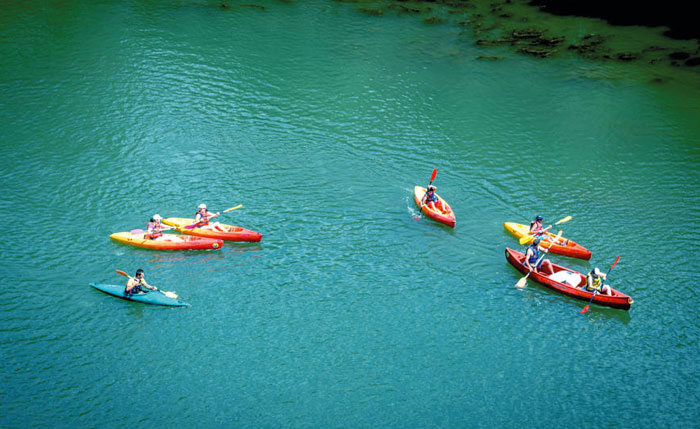 Close by
Visit the Episcopal City
of Albi
Would you like to give us some tips on the local tourist spots to visit? Please let us know!

OUR

COMMITMENTS
– Secured payments
– Best prices guaranteed
– Qualité Tourisme label
– Top-comfort rooms
– Best quality for the price

OUR

COMMITMENTS
– Secured payments
– Best prices guaranteed
– Qualité Tourisme label
– Top-comfort rooms
– Best quality for the price

STRONG

POINTS
– Business packages – LOGIS FRANCE
– In-house restaurant, traditional cuisine
– Free Wi-Fi connection throughout hotel
– Easy access from the highways, on the edge of Albi
– Free parking